Advertising
Advertise directly inside of PodcastStudio Pro™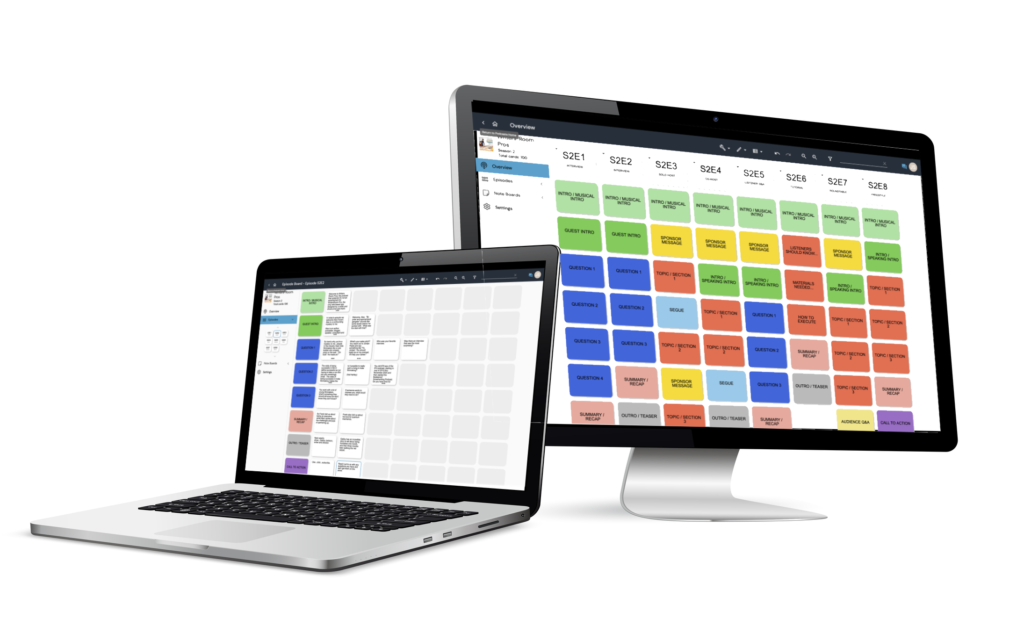 Reach the most innovative, forward-thinking, and dedicated podcasters on the planet.
PodcastStudio Pro™ is the only completely free-to-use, web-based app that helps podcasters, podcaster producers, and studios plan and organize their podcasts with customizable templates based on the most successful podcast formats.
With a growing user base that includes some of the most influential podcasters and companies, advertising your products, services, and shows on PodcastStudio Pro™ is a guaranteed way to put you in front of the podcast world's thought leaders.
We feature two different banner ads on our user's dashboard (projects) page, one at top and one at the bottom.  
These banners are limited to five (5) advertisers each per month, with each banner rotating through every 12 minuties, repeating every hour.
UPPER BANNER RATE (700px X 180px) $1000 per month (5 available)
LOWER BANNER RATE (700px X 90px) $750 per month (5 available)
PodcastStudio Pro™ features two (2) square 'tile' ads on the sidebar of the app itself.  
Though smaller than the banner ads, these tiles are visible continuously while users are inside the app and working on their podcasts.  These are limited to 10 advertisers each per month, with each tile rotating through every 6 minutes, repeating every hour.
TILE AD RATES (500px X 500px) $500 per month (20 available)
"I love that I can store my ideas, drag and drop them into an episode, and then export the details for my episode description."
"How did our shows become tighter and better organized this year? That's easy: PodcastStudio Pro™. That's the #1 reason our show audience size grew by nearly 20% in 2022."
"PodcastStudio Pro™ is the solution for podcasters who struggle with organization. Instead of managing multiple platforms and passwords, you can store show notes, episode concepts, scripts, and research all in one place. It's been a lifesaver for my clients - and I've come to rely on it too!"
"Failing to plan really is planning to fail. PodcastStudio Pro™ allows me to organize my thoughts, pick a template for each episode, and makes it easy for me to sound like the professional I am."
"Podcasting only looks easy. Getting it right requires the same prep and planning I do when writing for TV or standup. That's what I love about PodcastStudio Pro™; it's like having a very organized writing partner."
"PodcastStudio Pro™ is easy to use and makes structuring a story feel more intuitive. It's become an integral part of the workflow process on the podcasts I work on now."
Ready to get started (or just want to discuss?)